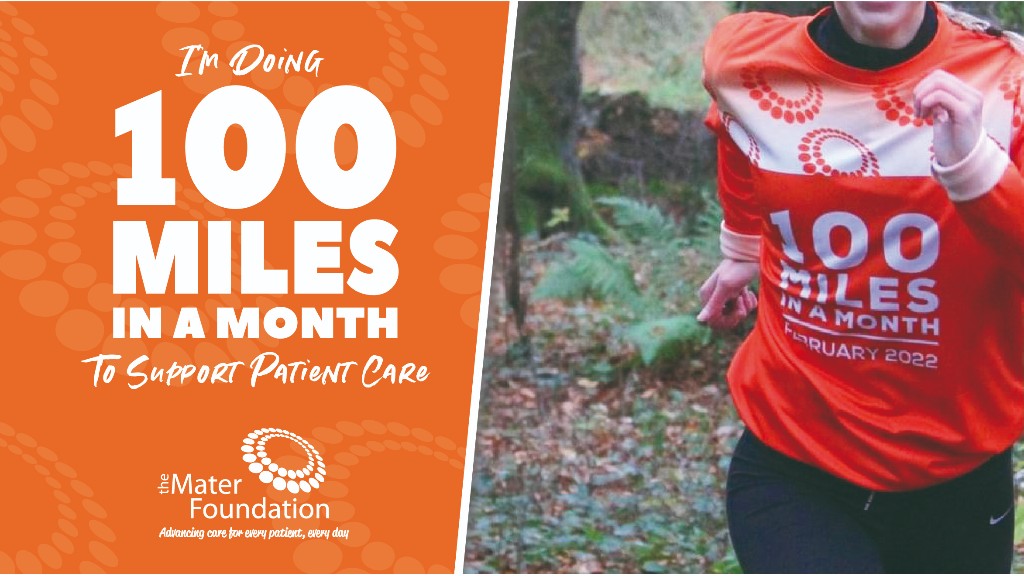 Sigma Retail Partners are the asset management company for Bray Retail Park and they are taking on The Mater Foundation's "100 Miles in a month" Challenge this February, whereby each participant will walk, jog or run a minimum of 100 miles. The goal is to raise vital funds for The Mater Foundation, providing life-saving equipment and world-class patient care.
Established in 1985, The Mater Foundation is the official fundraising charity for the Mater Public Hospital. The Mater Public Hospital provides specialist care for cancer, heart disease, transplants, spinal injuries, major physical trauma and infectious diseases.
We appreciate all contributions, no matter what amount, as every contribution will make a difference to patients' lives.
Please if you wish to donate CLICK HERE
Don't forget to Like our Facebook page and follow us on Instagram.